Hair Growth Conditioner 250ml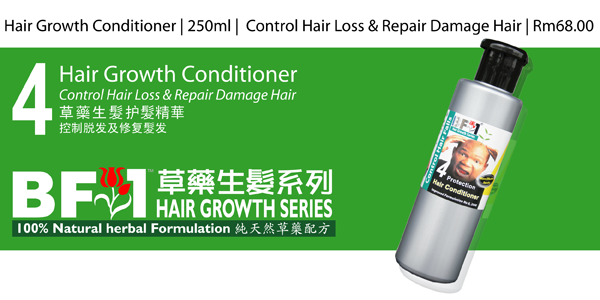 Hair Growth Conditioner Trial Pack 150ml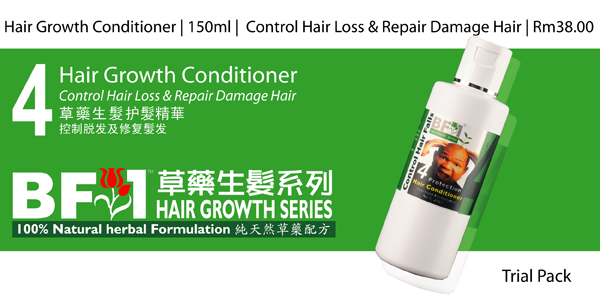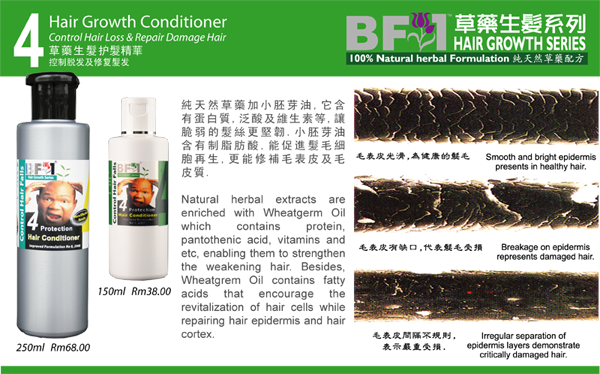 Hair Growth Conditioner
Control Hair Loss & Repair Damage Hair
Natural herbal extracts are enriched with Wheatgerm Oil which contains protein, pantothenic acid, vitamins and etc, enabling them to strengthen the weakening hair. Besides, Wheatgerm Oil contains fatty acids that encourage the revitalization of hair cells while repairing hair epidermis and hair cortex.
草藥生髮护髮精華 – 控制脱发及修复髮发
ç´"天ç"¶è‰è—¥åŠ 小胚芽油,它含有蛋白質,泛酸及維ç"Ÿç´ ç­‰,è®"è"†å¼±çš"é«®çµ²æ›´å …éŸŒ.小胚芽油含有制脂肪酸,能促進髮毛細胞再生,更能修補毛表皮及毛皮質.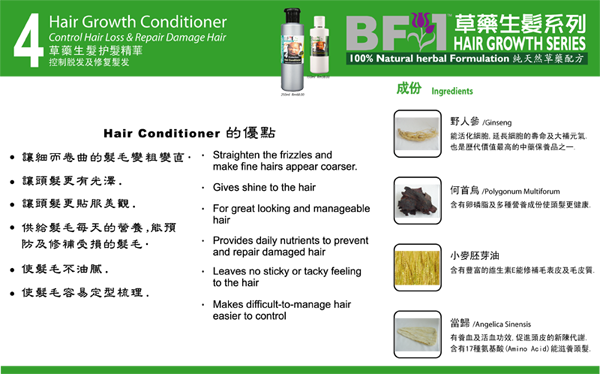 Ingredients :
Ginseng Extract (Panax Ginseng), Henna, Peppermint Distillate, Wheatgermamidopropyl, Emulsifier Wax, DMDM Hydantoin, Distilled Water.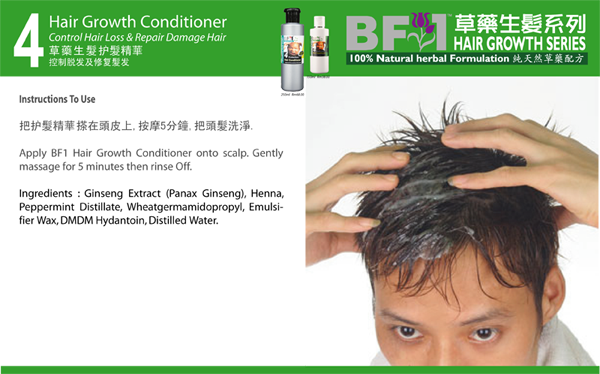 Instructions To Use
Apply BF1 Hair Growth Conditioner onto scalp. Gently massage for 5 minutes then rinse Off.
æŠŠæŠ¤é«®ç²¾è¯æ½åœ¨é ­çš®ä¸Š,按摩5分鐘,æŠŠé ­é«®æ´—æ·¨.