Face Lifting And Firming Gel – Fit 2
120ml  |  Rm388.00 |  USD$124.16
Lifting Face Skin – Result Within 7 Days (Result Guarantee)
* Face Firming * Lift Up Face Skin
* Reduce Acne Scars * Reduce Double Chin * Reduce Eye Bag
Reduce double chin, wrinkles, eye bag and neck aging within 7 days. Before use, please retake a photo of yourself then take again after 7 days usage to see results.
緊膚回春 – 7天內見效 (效果保证)
* 瘦臉 * 減小双下巴 * 消減暗瘡疤痕
* 緊膚回春 * 減少眼袋
七天內收緊臉部,双下巴,減少皱纹,çœ¼è¢‹åŠé ¸çº¹.用前請拍照作證,七天后再拍照分别效果.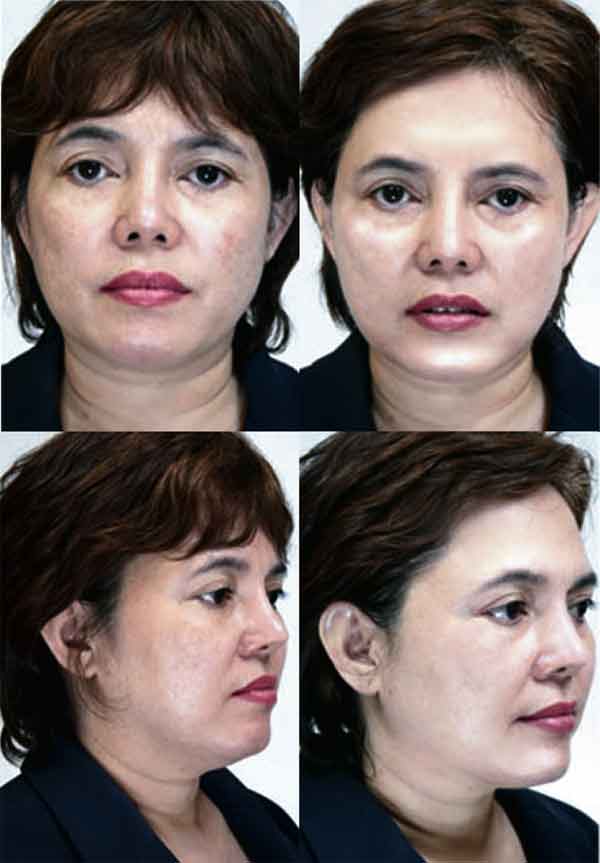 Above Photo Shown 7 Days Results | 上面照片显示7天的效果
[media id=3 width=600 height=380]

Ingredients : ( 95% Natural Ingredients Not Harmful For Any Skin Type  )
Aqua, Algae Extract, Seaweed Extract, Peppermint Extract, Grapefruit Extract, Cypress Oil, Carbomer, TEA, Preservative.
成份:(95%天然成分,不伤害任何类型皮肤)
海藻精华, 海草精华, 葡萄柚精华,薄荷精华,松柏精华,Carbomer, TEA, Preservative.

Direction : After cleansing face, apply Fit 2 Gel directly on face, chin and neck , gently massage to dry. Use twice a day.
用法:洗脸后直接塗在臉部,下巴,åŠé ¸é¡¹,按摩至乾.每天兩次
BF1 Magic Face Regeneration Series – Fit123

No Surgeries , No Medication, Fit123 perform immediate Face Slimming. Reduce Double Chin, Reduce Wrinkles, Perform Face Firming, Reduce Acne and Reduce Scar Visibility. It consist of 100% natural herbal extracts, will not harm skin even with long time usage. Using it consistently will enhance facial skin into firmer looking skin, youthfulness and prevention of premature aging.

BF1 魔法臉部整形系列 – Fit123

不用开刀,不用吃葯,Fit123让您立即瘦臉,除双下巴,去皺紋,緊膚,去暗瘡及疤痕. Fit123 採用100%純天然植物精华提練而成,没有任何副作用及反效果. Fit123 有助於抗老及收緊臉部皮膚,長期使用让肌膚回春及亮丽光滑.